Welcome to Southern Style Currency


Welcome to Southern Style Currency. As a long time collector I have decided to sell parts of my collection from Georgia and Confederate. I will include notes and other desirable collectable items. I will also include Mylar holders and book selections as they become available. Through friends and various contacts that I have developed over the years, I may be able to help you locate hard to find Georgia notes, please feel free to ask. I specialize in southern state issued notes from Georgia, error notes and obsoletes. Please give me a try and I think you will be very satisfied with my selection and service.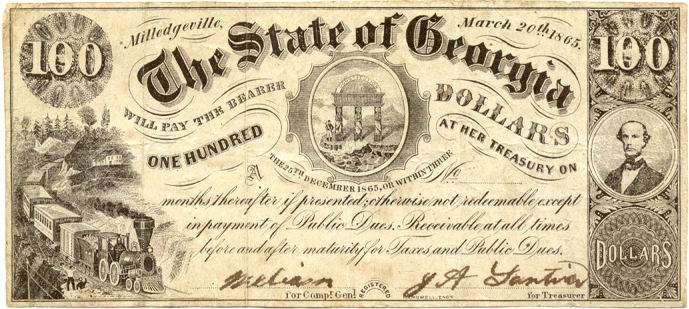 Click on the $100 to find information on number issued and known from some of the States rarest.
Items For Sale
More Information
Southern Style Currency
Hartwell, Ga. 30643

To order please email Mack at: mackmartin@hartcom.net
or call 706-377-2450
PayPal accepted by email address